Group History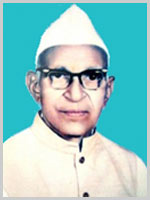 Gangaramdas Tribhovandas Patel
We strongly believe that India is land of Entrepreneurs. Our great grandfather Mr. BECHARDAS RANCHHODDAS PATEL gave birth to his entrepreneurial spirit in the year 1921 by forming B.R Group. Initially he started with trading of spices by procuring them from Gujarat and supplying to rest of India. Later in the year 1926, his son Mr. Gangaram Tribhovandas Patel – a member of B. R. Group gave new dimensions to the family business by trading beyond the national boundaries.
In 1954, a new firm named BECHARDAS RANCHHODDAS & COMPANY was established to supply the best quality of spices. In 1976, the family business legacy later continued to the next generation when their sons entered in the family business and a new firm named TRIBHOVANDAS RANCHHODDAS & SONS came into existence. After this it was no looking back. By reaching new heights we had spread our wings in Rajkot and formed B.R & COMPANY in the year 1984. Gradually, this helped us to match our footsteps with success in 2001 when we established G.T. AGRO INTERNATIONAL.
Later in 2008, We implemented high technology and contemporary colour sorting & processing unit which brought a remarkable progress in our business activity.
Since its inception, this journey of excellence has grown strong. Generations have passed by where each and every day we assure to deliver our persistent efforts in providing the finest quality products to our customers.